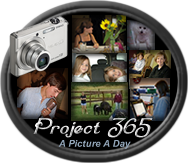 It's been a fun-filled week! Tj and Ashley came home for spring break from Wednesday to Sunday and we kept them busy and well-fed.
Here's a few of the things we did!
If you'd like to join in the fun, stop over at
Sara's blog
to see more pictures.
Sunday, March 13th
Monday
Tuesday
Wednesday
Thursday
They've worked hard!
previous post here.
Friday
Saturday
We'll definitely have a few days of leftovers. Not a problem.